Active Batteries South Nowra (02) 4423-3015
Not sure which battery you need?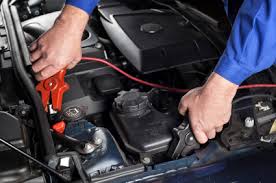 Don't get stuck without power on the go. Get your portable device, rechargeable batteries from Active Batteries.
Whatever you need to power - golf buggies, motor homes, house boats or your home solar power.
Bilge pump stopped working? Don't let this happen to you.
We stock all vintage and current model bike batteries. Our brands are second to none!
For the best brands of Starting Batteries, come and see Active Batteries.
Active Batteries are your renewable energy specialists!
For all kinds of battery operated equipment.
All the major brand chargers, invertors, generators and other battery associated equipment.